These are actual fully operational components that use the boards I have designed and built. By adding power supplies, enclosures, and user controls and displays they become fully equipped devices. These pages do not contain detailed design information as those can be found on corresponding board pages. Here just basic information and measurements are provided when putting things together.
I am also planning to take some old projects on the measurement bench, assess their performance and re-design some parts if necessary.
---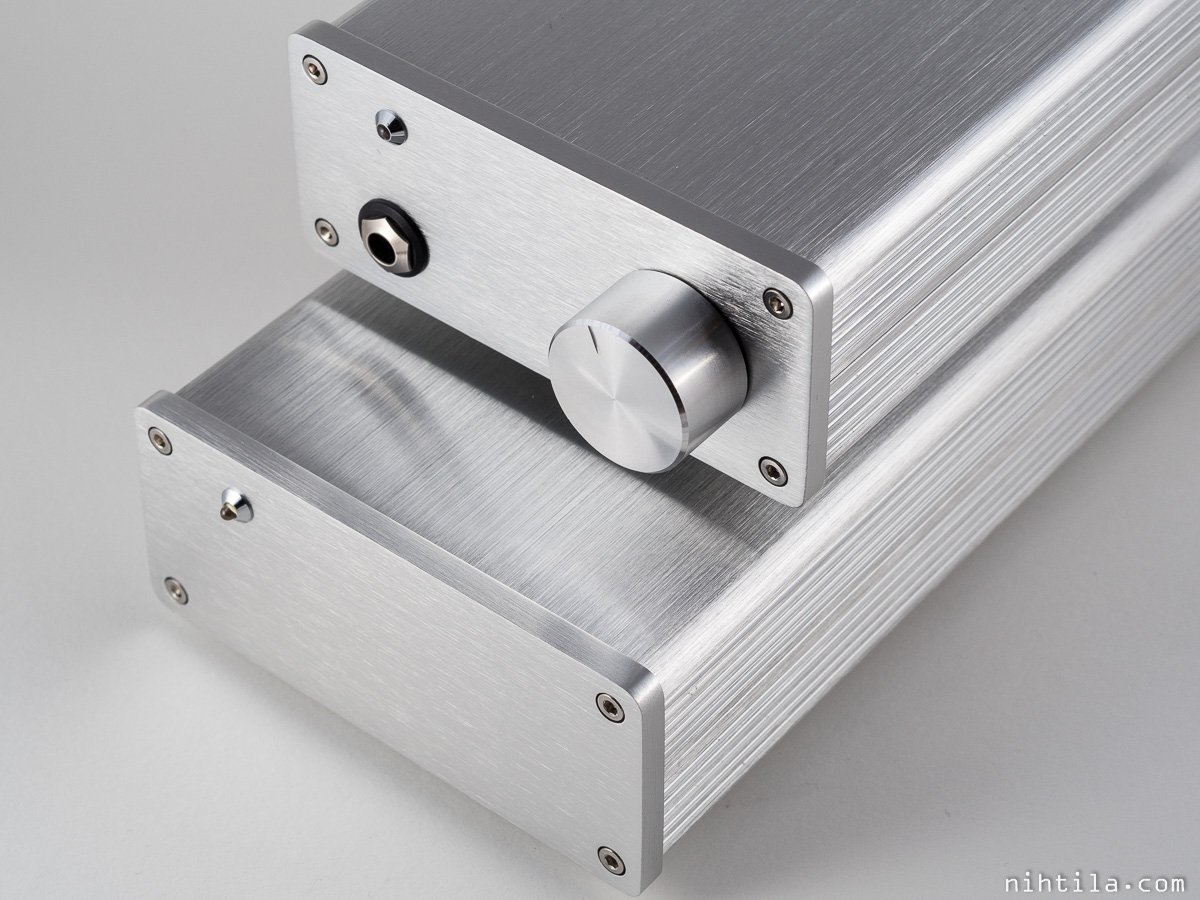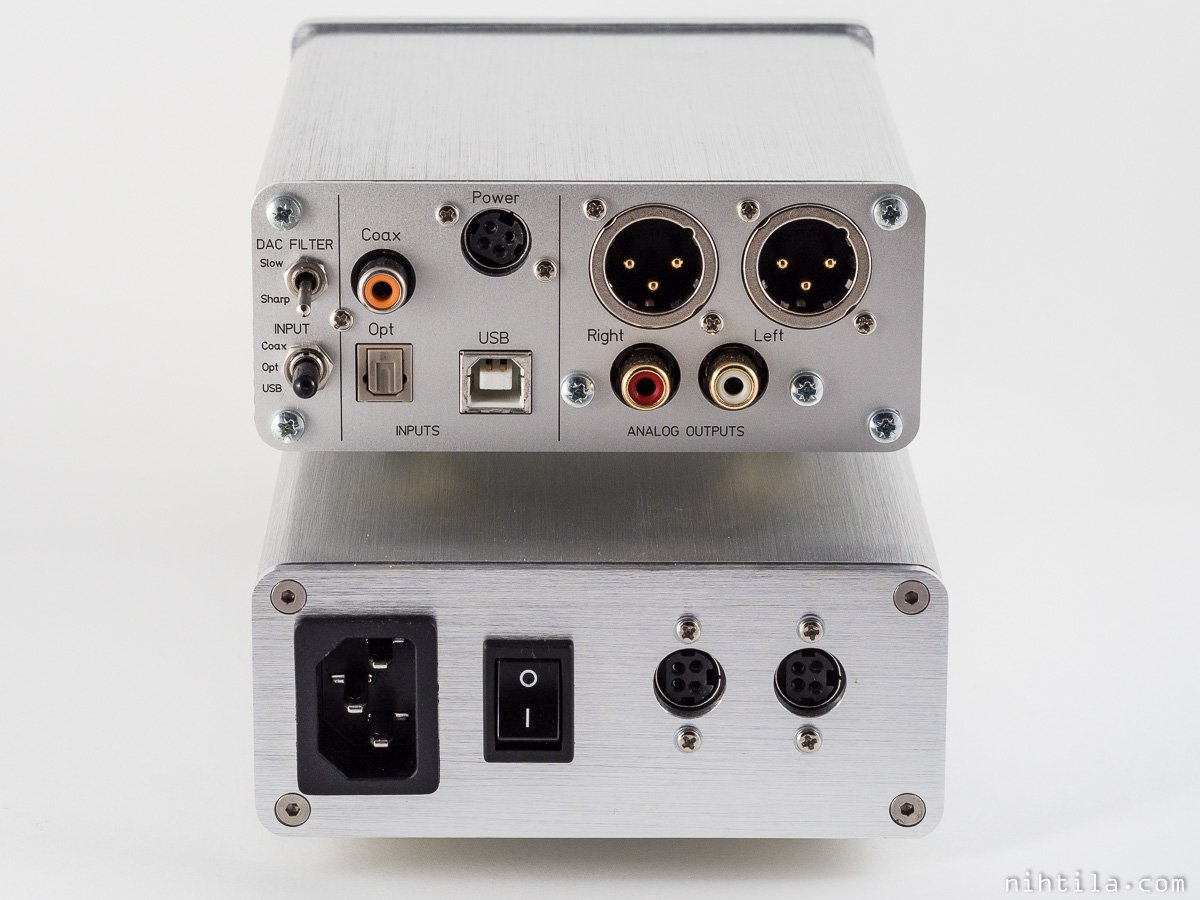 H-DAC and Addon H-PreAmp encased and used along with PSU Pre 2016 external power supply
Very high performance 192 kHz / 24-bit DAC-preamplifier

Dynamic range / SNR: 116 dB (A-weighted)
THD+N ratio: -102 dB (2.0 Vrms / 1 kHz, 48 kHz sample rate)

Very high performance headphone amplifier

Dynamic range / SNR: 115 dB (A-weighted)
Maximum output power / THD+N ratio:

22 mW / -98 dB into 560 ohms
230 mW / -85 dB into 33 ohms

Compact and simplified design yet extensive list of features

Coaxial, optical, and USB inputs
DAC filter response switch
Balanced (XLR) and unbalanced (RCA) outputs, approximately 2 Vrms output level
Dual Trafo Board and SmartPSU3 modules
Two 3-channel power outputs for DAC-preamplifiers, total current capability being approximately:

+14 V, 250 mA
-14 V, 250 mA
+7 V, 500 mA

Over-current, under-voltage, and over-temperature protection provided by SmartPSU3

Error codes blinked by the front LED
This is the device where Dual Trafo Board and SmartPSU3 were originally designed for – external power supply that is simple yet provides some protection in case something goes wrong in the target device. Its current output capabilities are somewhat limited but enough for small DAC and preamplifier. It was designed for HP Pre 2016 although headphone output power may be somewhat restricted with this power supply.